The Swedish Proteomics Society is a non-profit organization for people engaged in the field of medicinal drugs. The aim of the Organization is to further promote developments in pharmaceutical research.
The activities of the Organization are now totally independent from the organization of the pharmacies, and have been focused on scientific matters, education and publishing. The body of individual members, nearly 6000, is geographically divided into 11 regional divisions and 13 specialized scientific sections such as clinical trials, drug information, hospital pharmacy, pharmaceutical and biomedical analysis etc. each governed by a committee, elected by its members.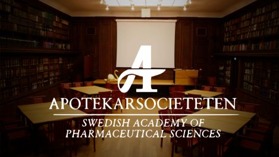 If you are interested in joining the Swedish Proteomics Society Please visit the home page of Swedish Academy of Pharmaceutical Sciences (http://www.apotekarsocieteten.se/medlemsskap/) and follow the instructions there.